Mikhail Tolpygo Mndoyan was born in Moscow in 1979 into a family of musicians.
His first drawings use a watercolour technique, encouraged by the iconographer Boris Kozlov. As an artist Mndoyan has devoted himself almost exclusively to drawing and watercolour painting.
His first watercolour works were discovered by Alexander Tchistyakov, the architect of the project "The Temple of the Last Judgement".
The year 2000 sees the emergence of Mndoyan's first oil paintings, inspiring subsequent exhibitions in Germany.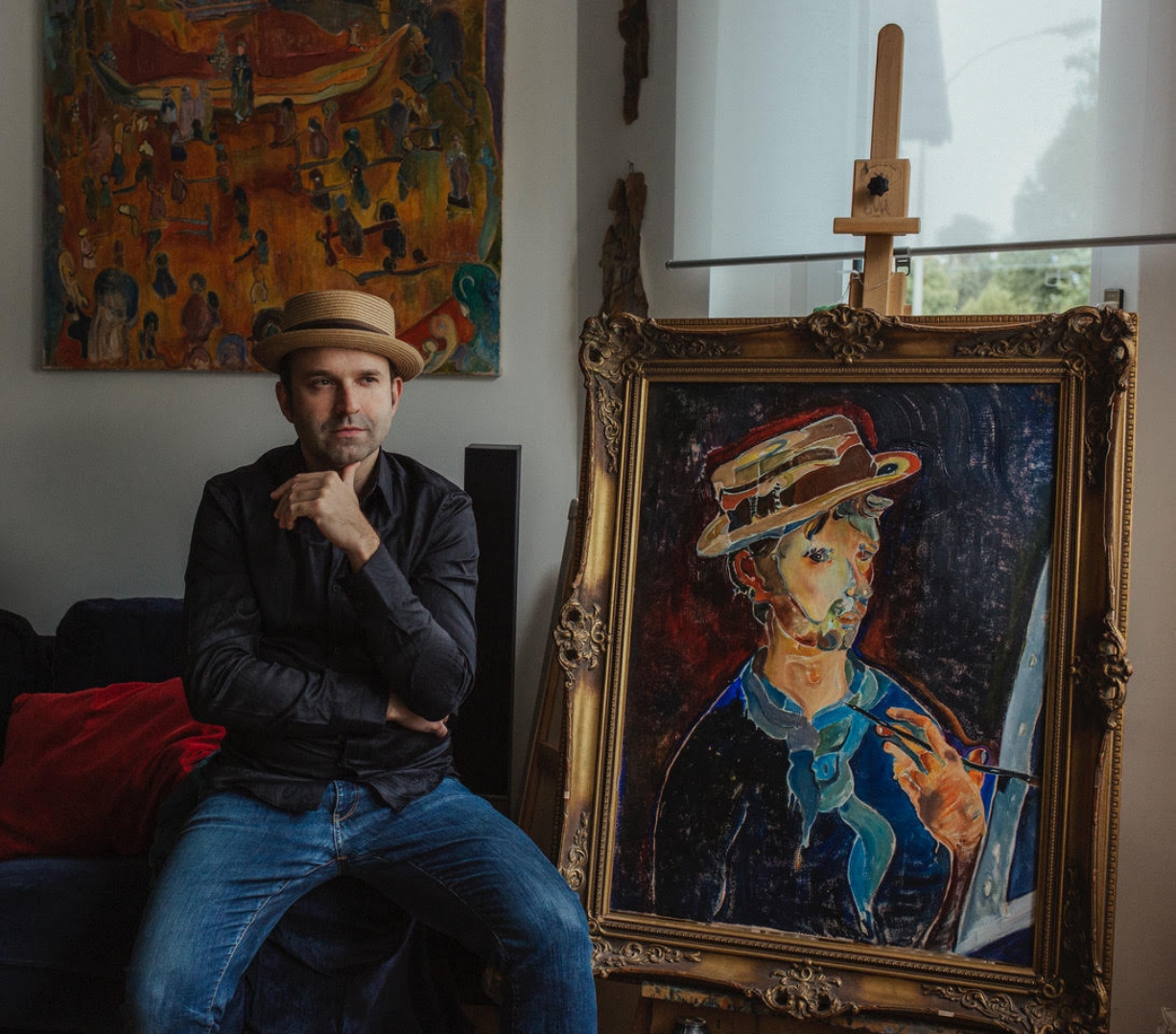 His works have aroused much interest with artists such as Nikolay Kasatkin, Olga Pluzhnikova Orlova, Branimir Georgiev and Vilen Karakashev. Moreover, these artists have inspired and assisted Mndoyan in establishing his own unique style.
Since 2008 Mndoyan has gained noticeable recognition through his national and international exhibitions. In 2010 he was awarded a Diploma of Excellence by the 3rd Annual Juried Contemporary Art Online Competition / Exhibition 2008-2009. His much sought after works have also been sold to private collections in Spain, Belgium, France, Germany, Mexico and Russia.